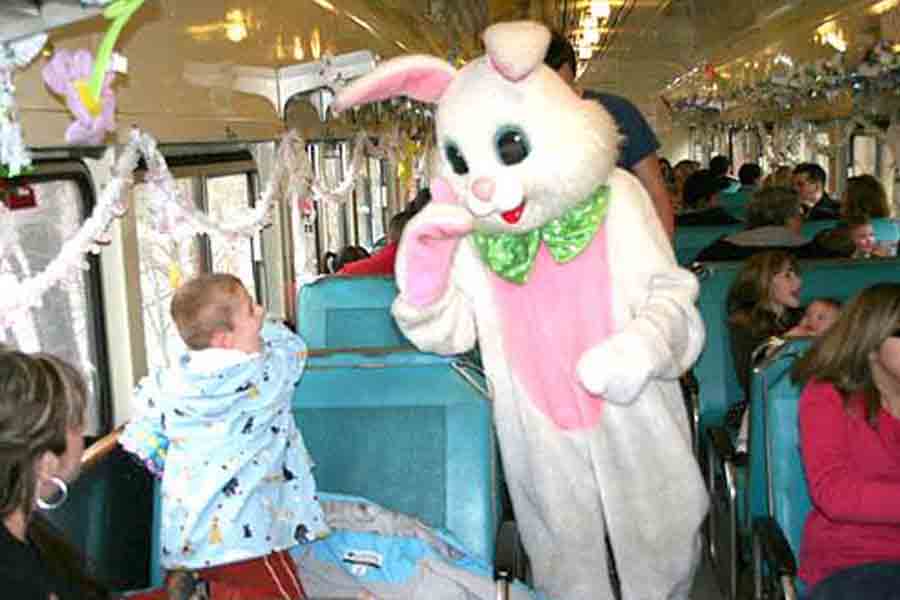 The Easter Bunny Train Ride & Easter Egg Hunt
Ride the Easter Bunny Train Ride and visit with Mr. Bunny on the train. Your ride will wind along the scenic Delaware River leaving from the Historic District of Phillipsburg, New Jersey. The train will travel along the river to Carpentersville and our destination will be the site of the historic Lime Kilns. In front of the 150 year old Lime kilns is a beautiful little glade filled with Easter eggs!
At The Easter Egg Patch
Once we arrive you can get off the train, take a picture with Mr. Bunny. The children can grab their baskets and gather a few Easter eggs! The eggs are filled with candy
The Historic Lime Kilns
The pumpkin patch sits in a beautiful glade in front of the century old Carpentersville Lime Kilns. The lime kilns are not only the oldest but also the largest left in existence in New Jersey, dating to before the Revolutionary War!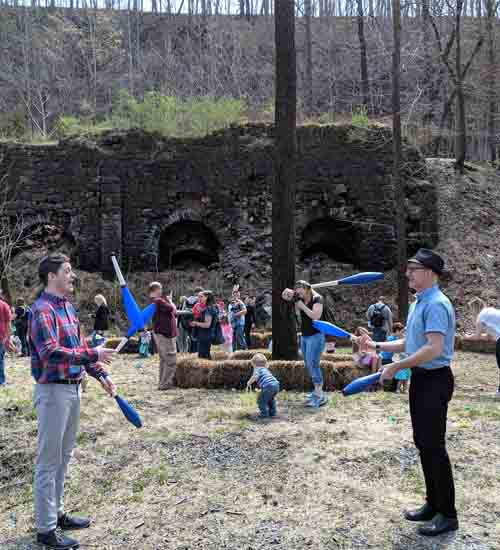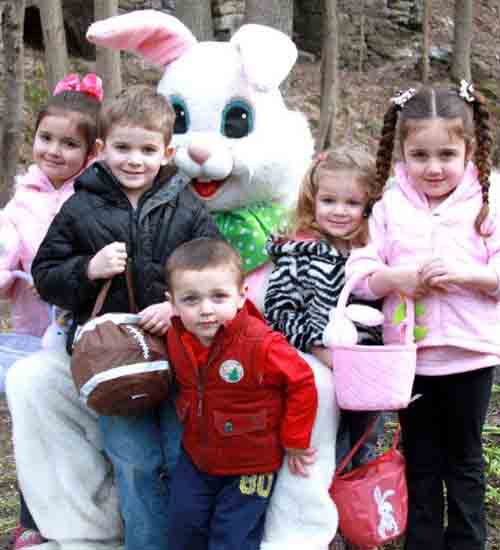 Other events along your journey...
For an additional fee ( only $8.00) add the Susquehanna Mining Company to your adventure. Learn the amusing and trajic history of the mine and pan for gem stones you can take home! From late August to the end of October play the game where getting lost is half the fun! Come explore the Corn Maze. This is also only a $5.00 add on when purchasing tickets.